TERN BIKES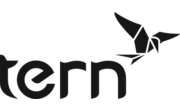 The name Tern came from a small, lightweight bird that mates for life and holds the world record for the longest migration. A commitment to sustainability is central to who Tern are, designing bikes to be serviceable rather than land-fillable. They are always searching for ways to reduce their impact, like minimising packaging, specifying recycled cardboard, and reducing the use of harmful chemicals like Chromium.

One of Tern's favourite mottos: Aim high, then aim higher. They design products with an eye towards function and long-lasting durability but don't mind that they also get recognition from top international design & innovation awards.

At home, Tern encourages its employees to bike to work with free bicycles, showers and changing rooms. Further afield, they partner with municipal transit authorities to make it easier to carry bikes on public transportation. And the brand actively participates in cycling associations to support people who want to use bicycles as a healthier, greener form of transportation.
If you can't find the items you are looking for within our main site, you should be able to view the complete range from TERN BIKES by visiting their own website: (although please be aware that not all products may be available within the UK)
VISIT
TERN BIKES Website